CIP rotary spray ball, tank cleaning spray balls
Tip: click the picture to enlarge.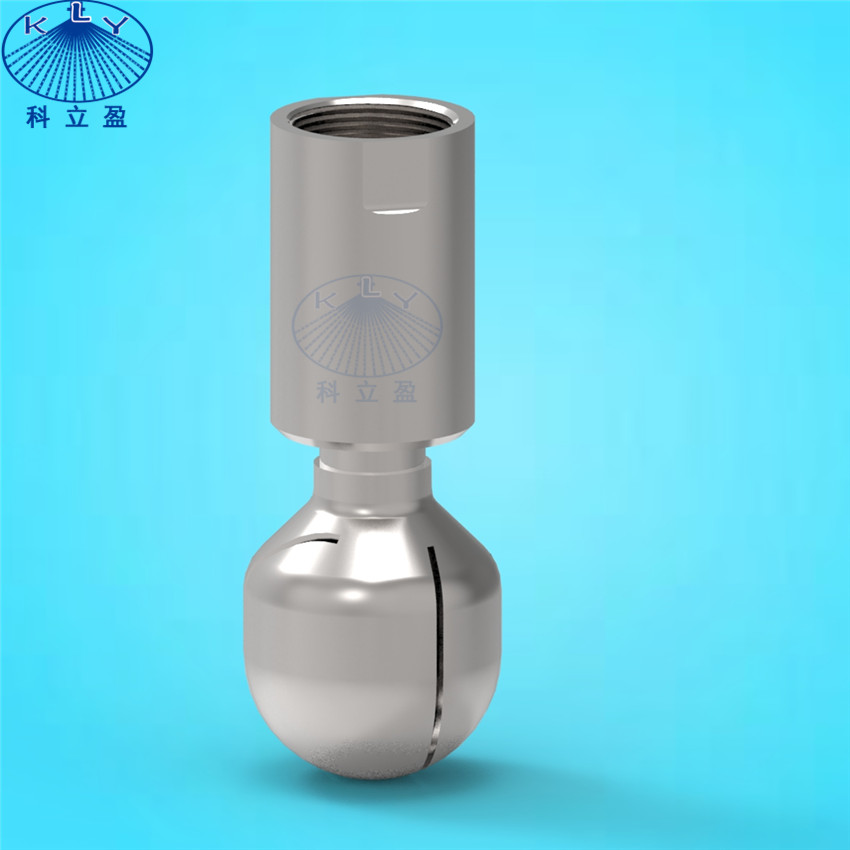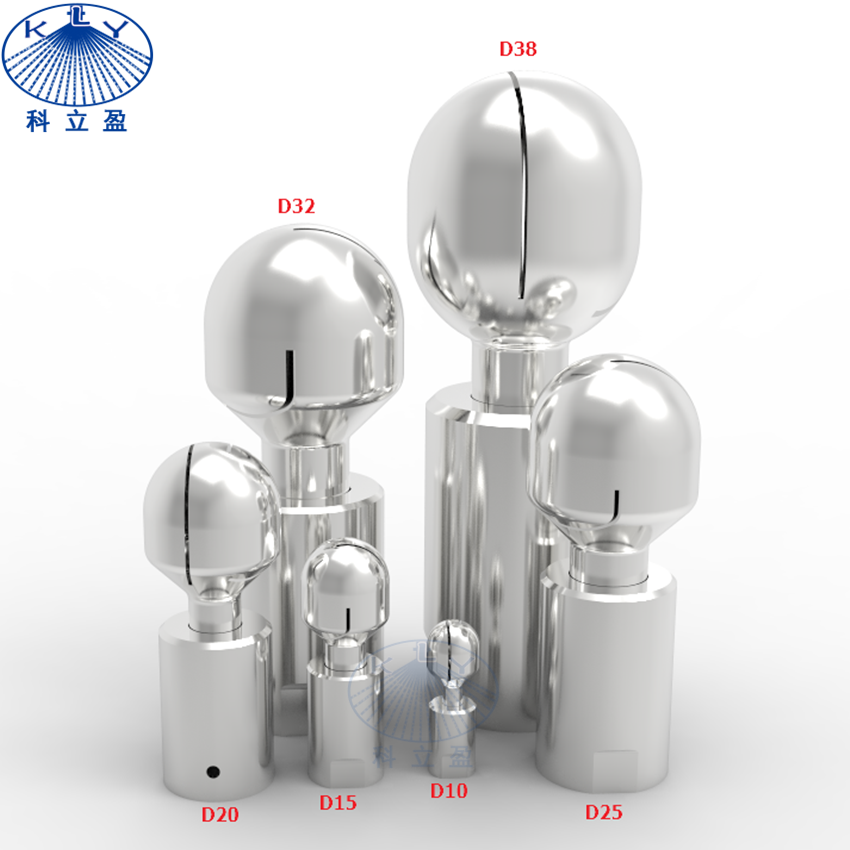 Product introduction

Inquiry now
CIP rotary spray ball, tank cleaning spray ball

| | |
| --- | --- |
| Model: | D series cip rotary spray balls |
| Material: | 316L ss |
| Connection: | BSPP, slip-on, welding |
| Bearing: | double ball bearing |
| Temperature: | 130° |
| Installation: | Operation in every direction is possible |
| Filtration: | Line strainer with a mesh size of 50 Mesh |
| Application: | rinsing and cleaning of tank or equipment |

360 CIP rotary tank cleaning spray ball design feature:

1. Double bearing design with excellent rotation effects, and better stability and longer life bearing
2. Self-cleaning self-lubricating design
3. Low consumption of liquid, operating at low pressure
4. 360 degree self-rotating cleaning nozzle, cleaning every place of your containers
5. The compact and hygienic design meets requirements for use in CIP system
6. Driven and lubricated by the cleaning fluid





CIP rotay spray ball, 360 degree self-rotating tank cleaning spray balls application:

-Soup kettles

- Batch processing vessels

-Yeast propagation tanks

-Ink and paint mixing vats

-Fluid bed dryers

-Brew kettles

-Storage tanks

-Spray dryers

-Commercial ovens

e.g: in food industry, beverage industry, pharmaceutical industry and chemical industry




360 CIP rotary tank cleaning spray ball product photo:

360 CIP rotary tank cleaning spray ball product specification:




Tank cleaning spray balls performance:





CIP rotary balls application:

Chian GuangZhou Keliying tank cleaning machines manufacturer's processing, manufacturing capacity, enterprise scale and supply guarantee capacity

Keliying has more than 30 CNC processing equipment and processing centers, as well as milling machines, drilling machines and other supporting equipment. Our company has dozens of fixed cooperative equipment manufacturers and thousands of customers, providing products with high quality and quantity throughout the year.