Ultrahigh pressure tank cleaning machine
Tip: click the picture to enlarge.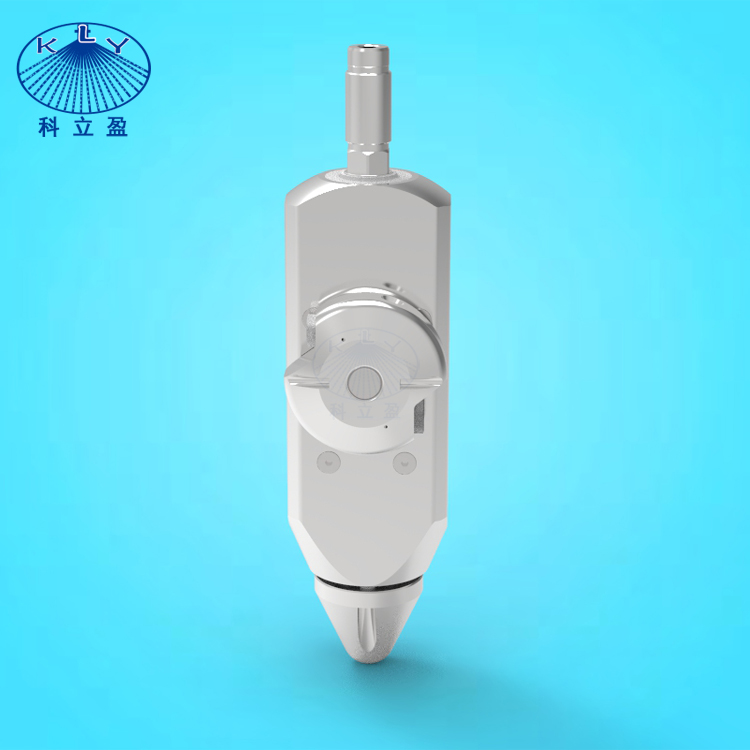 Product introduction

Inquiry now
The water jet ultra-high pressure cleaning rotary tank cleaning machine is the advanced high pressure cleaning nozzle in China, which is used in the occasion of 500-1500bar high pressure cleaning. The rotation speed of tension control can be adjusted to realize the comprehensive cleaning of the inner wall of 360 ° large storage tank.

Technical data of 3D ultra-high pressure cleaning nozzle

:

| | | | |
| --- | --- | --- | --- |
| Manufacturing materials: | 316L、304 | Lubrication: | Self lubrication by cleaning fluid |
| Working pressure: | 200~1000 bar | Recommended pressure: | 300~1000 bar |
| Maximum operating temperature: | 95°C | Maximum ambient temperature: | 140℃ |
| Cleaning angle: | 360° full coverage | Cleaning diameter: | 2-6m |
| Connections: | Thread | Water inlet: | 1" BSSP External thread |
| Interface size: | 1"BSPPExternal thread | Cleaning Cycle: | 2~10minutes |
| Customizable: | Explosion proof, high temperature, oil resistant | Weight: | 15-18kg |

Application of three-dimensional ultra-high pressure cleaning rotary nozzle: keliying MP-1000 ultra-high pressure three-dimensional rotary cleaner is suitable for reactor, crude oil tank, chemical industry, cabin, chemical raw material, coating industry and occasions requiring ultra-high pressure cleaning.

Working principle of ultra-high pressure rotating high pressure cleaning nozzle:

MP-1000 standard double nozzle ultra-high pressure three-dimensional cleaning nozzle drives the transmission mechanism to rotate by the reaction principle, regulates the rotation speed by the tension controller, and realizes the revolution and rotation according to the set trajectory, so as to achieve 360 ° full coverage cleaning without dead angle.

The optimized structure design of performance characteristics makes the water jet with greater impact force. With excellent sealing design, the leakage water is only 3%, thus saving cleaning fluid. The independent axle box design is adopted, so as to protect the internal gear from damage, and it can work in poor water quality.

Application:

Keliying intelligent equipment technology (Guangzhou) company manufacturer processing, manufacturing capacity, enterprise scale, supply support capacity. A tank cleaning product from 0.1 cubic meter to 1000 cubic meters has been developed.

Guangzhou keliying has 30 CNC lathe processing equipment and processing center, as well as milling machine, drilling machine and other supporting equipment specializing in the production of tank cleaning nozzle. Our company has hundreds of customers from fixed cooperative equipment manufacturers, providing products with high quality and quantity throughout the year.
Recommended 推荐内容
Related products 产品